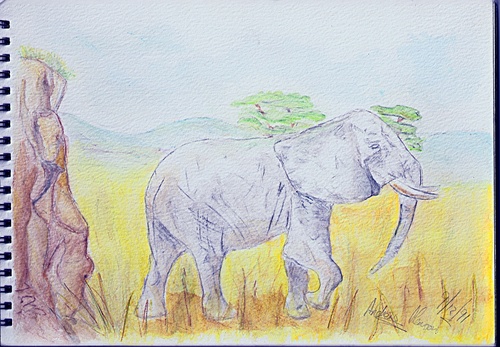 I've always enjoyed art and design and wasn't too bad at it, though never quite as good as I wanted to be. For quite a while through high school I was interested in becoming an Architect hopeful that it would satisfy my desire to mix science/engineering with art/design. My interest in computers won through and until the last couple of years, whilst I still dabbled in the design side of things, my focus had been much more on the logical, engineering side. Now though, I'm enjoying getting involved in design tasks again and it's also informing my programming in many ways. (This is something I'm hoping to cover more in future posts.)
One thing has always passed me by though, and that's typography. I've never really paid much attention to it, but since watching a documentary by Stephen Fry on Gutenberg a few months ago I've become fascinated with it. With credit card in hand I made my way to Waterstones and visited the design section. I picked up Type & Typography (Phil Baines and Andrew Haslam) as well as The Non-Designer's Design and Type Books, Deluxe Edition (Robin Williams). A slight detour via the science fiction section, a few moleskines and a lighter bank balance and I'm on my way home.
I thought I'd start with Robin Williams (not the comedian) book to brush up on my design skills and get a gentler introduction to type. Overall, I was very impressed with the book. It was an easy read and it really got the information over well, I highly recommend you buy a copy. Eager to put my new-found skills and inspired by Amy Hoy's cheatsheets I thought I would put together my own on design principles.
I know I've broken a few design rules in putting it together but my aim was to illustrate some of the Don'ts as well as the Do's. That said, I would really appreciate any feedback or criticism you may have on the overall design and the typefaces I chose along with any tips you might have for improvement. Any recommendations for books or other resources are also most welcome.