26 Mar - 1 Apr 2018
This week I published my curated collection of journaling prompts, which also completes the quarter and 50% of the way to my goal to publishing twice a month for six months. At this point, I'm still on target for that having published twice a month for this past quarter. I've also really enjoyed it, creating a few big lengthy posts as well as some shorter ones. I have a content plan for the next few months as well as several more ideas from the books I've been reading. On top of that since starting these weeknotes a couple of weeks into the year I've also maintained a weekly output. Whilst I'm not including them as part of my goal I'm pleased that I've maintained it as long as I have already.
Drip forms and workflows
On the topic of my journaling prompts, I'm thinking of putting together an ebook so I set up Drip so people who are interested can register their interest. While I was at it I thought I'd also get my site hooked up so that I could send out notifications of new posts to people who are interested. Drip has an RSS to email feature but you have to contact them to get it set up.
Book club
I finished The Obstacle Is The Way which I enjoyed a lot. This time we also had a group Skype call to talk about it, which was very interesting. I'm looking forward to having this sort of discussion with our future books. We chose How to have a good day by Caroline Webb to read next which I'm looking forward to immensely.
Mission Impossible
On Easter Sunday we had plans to visit Caulke Abbey with our families and kickstart another year of National Trust membership unfortunately it looks like everyone else had the same idea. When we got there they told us they were completely full and all we could do was drive right through to the exit. It was like a sea of cars.
I also made a Hot Cross Bun pudding, which was rather delicious!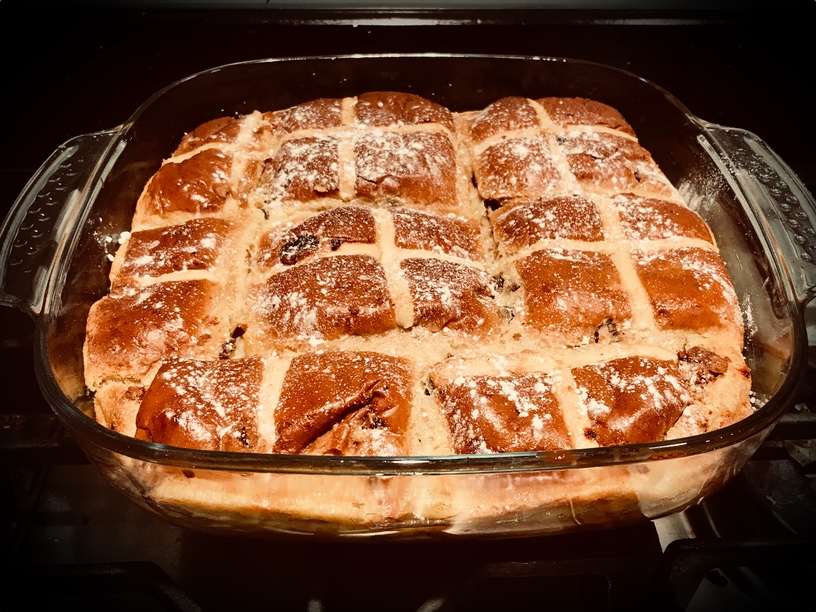 A week in Stoicism
Stop trying to impress others. Social media and the constant need to impress others is just the latest version of "keeping up with the Joneses". It's been the same for humans for centuries. We all want to be seen as having that perfect life that others seem to be showing us via their feeds. It begets misery and is built on lies. We all have the same struggles, so instead look inwards instead of outwards. Train yourself to use reason and not rely on things outside of your control to attain the life you're looking for.
"Chasing what can't be done is madness. But the base person is unable to do anything else." Marcus Aurelius